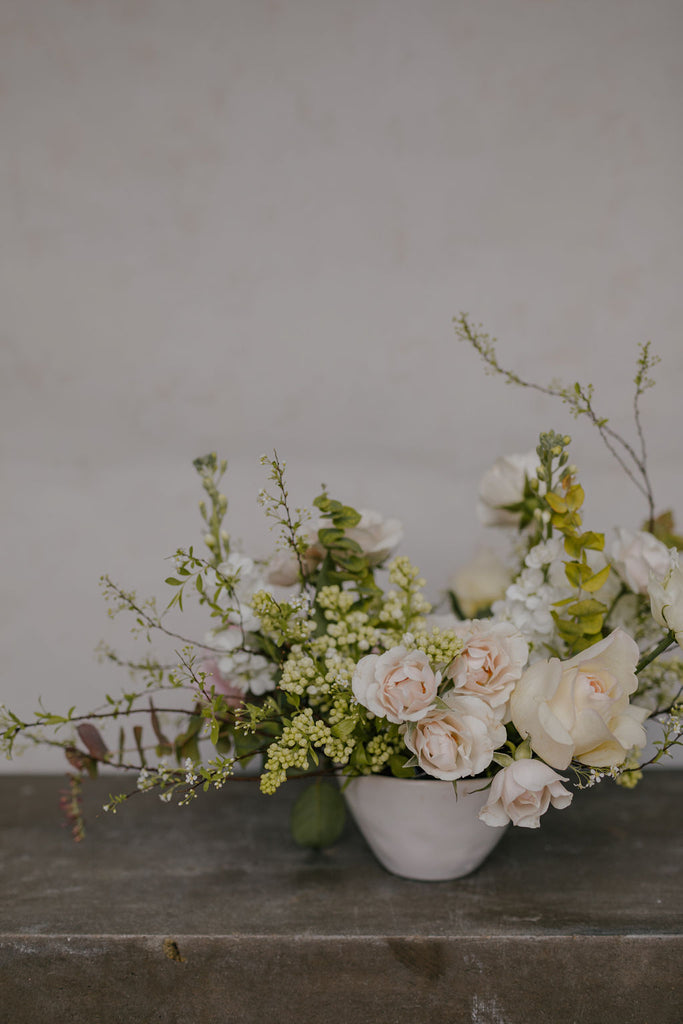 We are looking to hire an experienced Full Time Florist to join our busy, creative florist team this summer. This role will start April 2020 and run until January 2021, with the potential to continue on. You will be splitting your time here at the barn studio between contract hotel flowers and wedding flowers, as well as being on site at weddings and events. We are looking for a florist to grow within this role, willing to learn all aspects of the business and rise to the job at hand. This is a challenging and versatile role, and your personal approach to design, flower style and use of sustainable seasonal materials is very important to us.
We are based on the edge of Bath, and public transport is not very accessible. Rate of pay relative to experience.
The Role
-Creating floral arrangements for hotel contracts.
-Delivering and clearing hotel flowers, weddings and events
-Preparing and cleaning props, vases and buckets.
-Creating floral arrangements for weddings.
-At times delivering and installing weddings independently.
-Dismantling installations after events.
-General studio upkeep, and maintaining a flower stand with high turnover.
-40 hours a week, days may vary between Monday to Saturday.
Essential
-At least 2 years of experience in floristry.
-Full, clean UK driving licence.
-Ability to maintain early starts and commit to required days.
-Happy to work under own initiative and creativity, and highly motivated.
-Problem solving and ability to work under pressure.
-Experience in driving vans.
How to apply: Please send your CV and various examples of your work to info@flowersbypassion.com, subject 'Full Time Florist', and tell us why you'd love to work with us and what you could bring to our team.