Christmas arrives at Flowers by Passion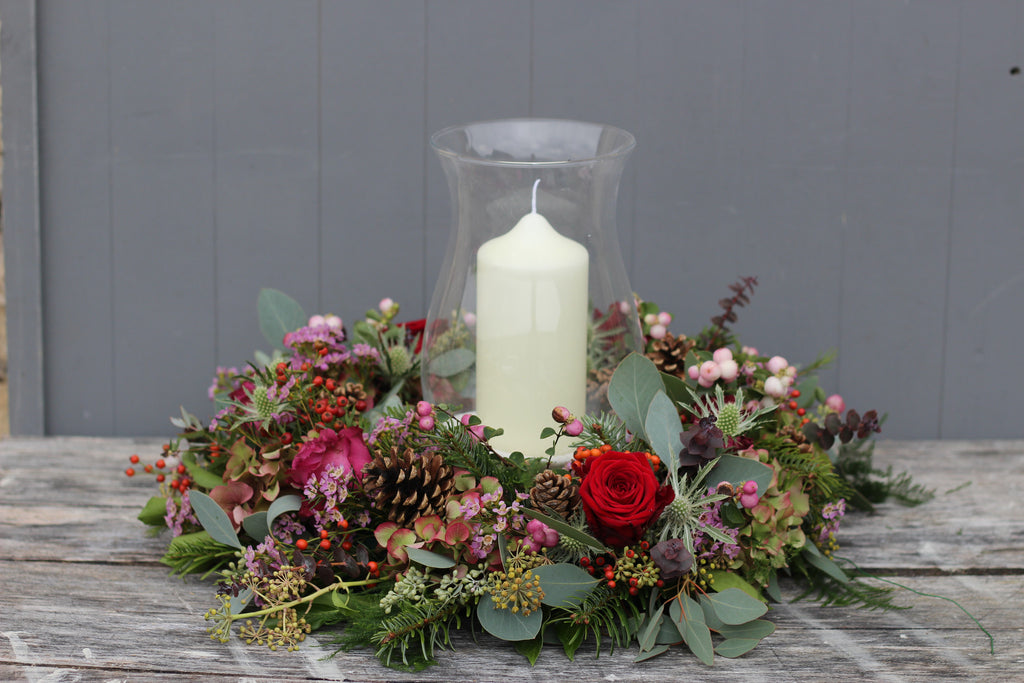 The festive season descends upon our workshop...
Halloween, bonfire night and the excitement of fireworks is officially over - which means next up is... CHRISTMAS! It may seem a little early to get excited but here at Passion we already have an abundance of baubles,  twinkling lights, cinnamon sticks and a scent of fresh pine taking over the workshop! Christmas has most certainly arrived with us and our festive spirits have too (helped by our first dose of mince pies…we know its still November but we couldn't help it!) 
Festive garlands, bespoke wreaths, Christmas gift bunches and making your home look extra special this year- we have it all covered! 
To create your very own handmade wreath this year why not book onto one of our three courses running through December
Calcot Manor - Morning Workshop, 1st December 01666 890391
Barnsley House - Afternoon Workshop, 1st of December 01285 740 000
Sofa.Com, Bath - Wednesday 9th December 0333 006 3262 
All our Christmas products will be live to purchase on our website from week beginning 16th November.
Don't forget you can pre-order one of our stunning wreaths exclusively designed for Cox & Cox to be delivered straight to your front door for December. Its as easy as that. Limited availability. 
 
Order online at www.coxandcox.co.uk
For more info on Christmas at Flowers by Passion call one of lovely team on 01225 859995