Rosemary & Mark - Babington House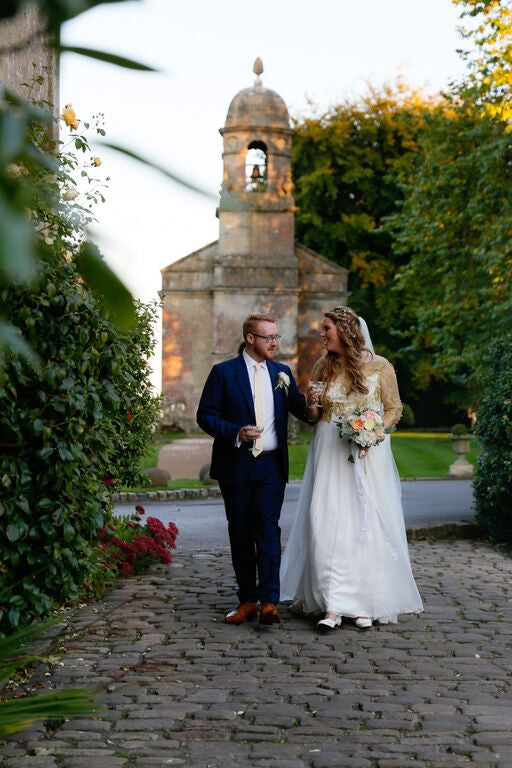 Rosie and Mark were married at Babington House on October the 1st. 
This lovely couple were a joy to work with and we loved designing their wedding around a colour palette of soft pinks, peaches and creams. We filled the chapel with candlelight and used an eclectic collection of vintage bottles filled with flowers for their wedding breakfast. 
 Rosie looked absolutely beautiful in her unique ivory and gold gown and we were even lucky enough to have some gorgeous October sunshine. We wish them a future of happiness together. 
"Thank you so much for all the hard work you put into all the flowers on the day - they were perfect, and it was such a pleasure to work with you over the preceding months - honestly I couldn't have asked for anything better!"